Tech, Techlash, and Regulatory Uncertainty
September 17, 2019 @ 11:30 am

-

1:00 pm
Tech, Techlash, and Regulatory Uncertainty
New technologies and how they challenge regulators, compliance officers, and the courts.  As entrepreneurs hustle to create and deploy new technologies those very same technologies create enormous difficulties for public policy.  A look at blockchain, privacy, and artificial intelligence as examples of how the State of Washington has struggled to find an appropriate balance between the common good and consumer protection.
Speaker Bio: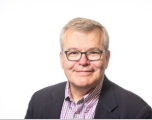 Dr. Joseph Williams
Dr. Joseph Williams is the director of the Pacific Northwest National Laboratory's Seattle Research Center.  Until May of this year Dr. Williams was Governor Jay Inslee's tech industry policy advisor and served as Commerce's director of economic development for the state's tech industry.  Dr. Williams is on the boards of the Washington Technology Industry Association, the Cascadia Blockchain Council, and co-chairs the Washington IoT Council.  Previously the dean of the School of Business, Government, and Economics at Seattle Pacific University and a former executive at Microsoft and Sun Microsystems, Dr. Williams is a Visiting Fellow at the National Security Institute and just completed an Assembly Fellowship at Harvard's Berkman Klein Center for Internet & Society doing research on bias in artificial intelligence models.

Consent for Photos, Audio and Video Recordings Taken at Events or for Marketing Purposes
By attending this event I agree irrevocably and free of charge that ISACA or any third party who is acting on ISACA's behalf may create images, videos and/or sound recordings of me ("works") at the event for marketing purposes. For these purposes, the granting of rights in the works also includes the rights to adapt, reproduce, distribute, perform, making available to the public, broadcast, retransmit or sublicense the works to ISACA's affiliates. The granting of rights in the works also includes all current and future media, goes beyond the repetition of an event and is not restricted to time or territory.
View ISACA Puget Sound Chapter's Privacy Policy >>
https://engage.isaca.org/pugetsoundchapter/privacypolicy

For more information on this topic and our speakers, please see our website at http://www.isaca-psc.org